FERRY & APARTMENT
Le Domaine de Mauriers, St Malo
France > Brittany > ST MALO
REF: YB0047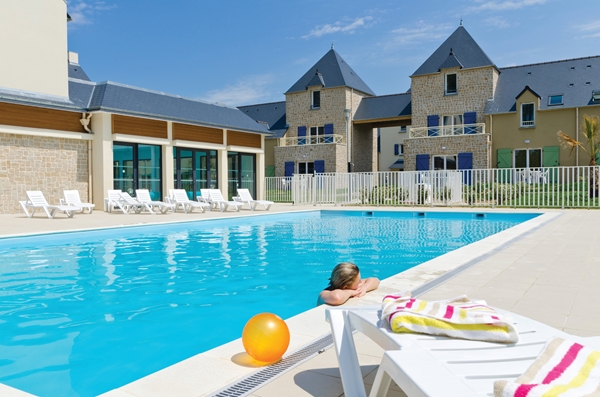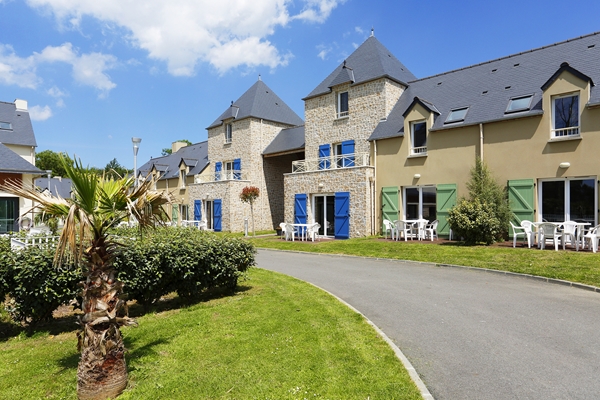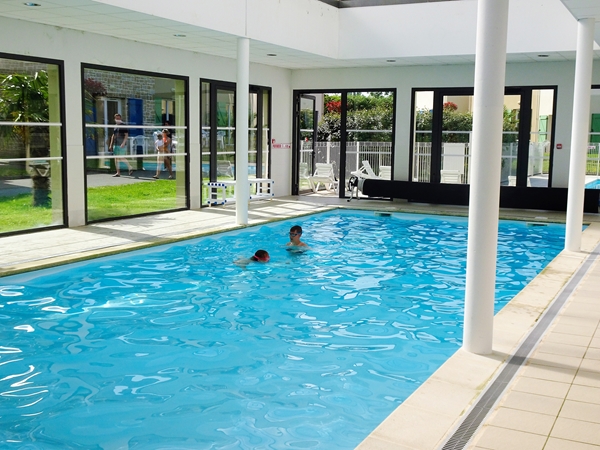 Description
In a quiet area on the southern outskirts of St Malo, the Domaine de Mauriers has easy access into town via the nearby road network and you can be at the beach or Intra Muros in around 10 minutes. The residence has 88 terraced houses within a well designed small group of 2-3 storey buildings - facilities here include a heated outdoor pool (12m x 6m, open late May/June to Sept), an indoor pool (10m x 5m, open all year) and free use of sauna and fitness room. Children's club (4-12 years) Jul/Aug. Tv hire - small screen, French channels only. Free Wi-Fi at reception or 16€ per device per week in accommodation. Takeaway food (pizza, chicken etc) on site Tues/Wed in high season. Continental breakfast available 10€ per person, ordered the previous day. Electric bbq & mini oven on request. At the entrance to the residence is a private parking area and a large fenced pond amongst chestnut and poplar trees.
One of Brittany's most charming towns, as well as a ferry port and sailing centre, St Malo makes a great place to stay at any time of year. Explore the narrow cobbled streets of the old town (Intra Muros) lined with tall houses, boutiques, shops and restaurants or walk along the ramparts for great views. In summer there are street entertainers and artists in some of the squares and you can take in the atmosphere from a pavement café or bar. As well as beautiful beaches there is also a wide range of sporting activities both here and nearby.
Overview
Monday, Tuesday, Wednesday, Thursday, Friday, Saturday, Sunday
Facilities & Activities
End of stay cleaning 65 euros
Pet welcome 6 euros per night
Baby facilities . Request when booking
Essential information
Tourist tax
French local authorities charge a tourist tax. This is generally between €0.50 and €2.50 per night for all travellers over 18.
Arrival
Your accommodation will usually be ready for you to arrive between 4pm and 6pm. You should leave the property by 10am.
A deposit of between €100 and €800 is payable on arrival (villas with pool up to €1000) by credit or debit card. Some sites may only accept cash and, in these cases, a maximum of €50. The exact amount payable will be shown on your booking confirmation.
General
All accommodation has a fridge and cooking facilities and extras such as microwave, washing machine or dishwasher are listed.
The maximum number of people that can stay in each property is shown in every description. Where is is shown as 4/6 it means standard beds for adults, plus smaller beds more suitable for children such as bunks.
Smoking is not permitted inside chalets and apartments but is generally acceptable in outside areas such as terraces and balconies.
Some facilities and activities, especially swimming pools, may not be available outside of the high season. All prices and dates in reference to onsite activities and facilities are subject to change.
Many activities such as tennis, golf, children's clubs etc cost extra.
Properties with a TV do not necessarily receive English channels.
Images of the interiors and exteriors of these complexes are indicative of the style, décor and furnishings but will vary.
All distances given are approximate.
Covid-19 and what to expect at your accommodation
Please rest assured that precautionary measures have been put in place at your holiday accommodation to minimise any risk presented by Covid-19 and to keep everyone safe. However, despite this, for your safety and peace of mind we would suggest that you pack plenty of masks, disinfectant and sanitiser to wipe clean any surface before using it. Read more
Our flexible, free amendment policy
Secure your holiday with a low deposit
Travel insurance with Covid-19 cover included
Helping you with Covid-19 testing
Financial protection
In addition to our ferry booking conditions, holidays comprising arranged accommodation through us, other than on board accommodation, are subject to our holiday terms and conditions.