FERRY & HOTEL
Ginkgo Hotel & Spa, Quimper
France > Brittany > QUIMPER
REF: HF3005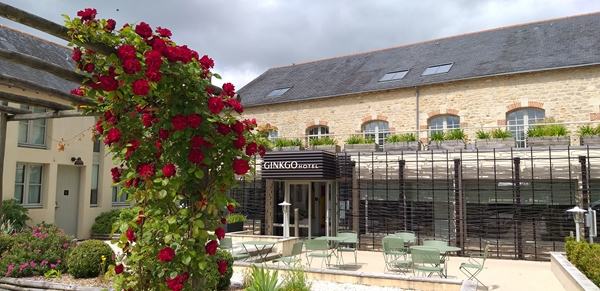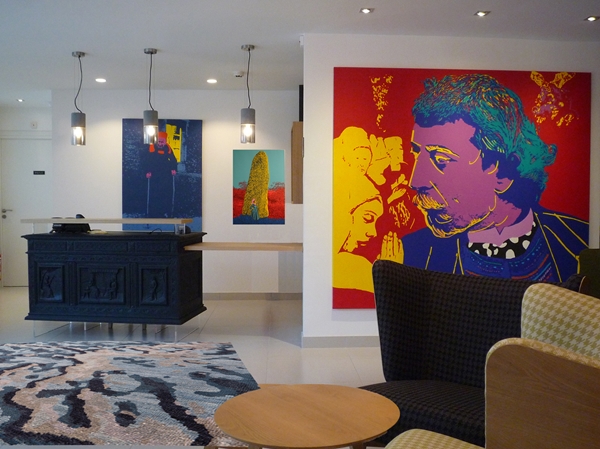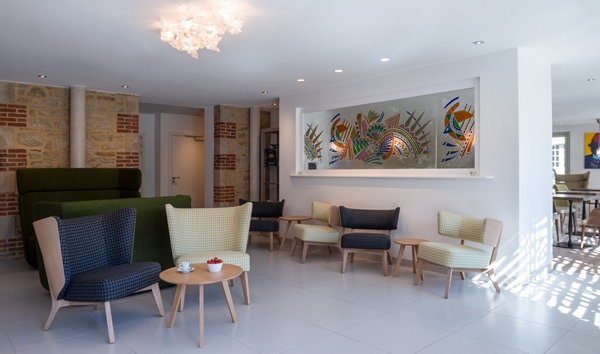 Description
Steeped in history and legend, Quimper is the cultural heart of Brittany and the oldest Breton city. It is also the place where you are most likely to hear the Breton language. With a reputation for fine Faïence pottery and lively street markets, it has a lovely atmospheric old town where the streets are named after ancient job titles and beautiful half timbered houses line the cobbled roads.The Gingko hotel was originally the old priory and is opposite the river in the historical district of Locmaria. The city centre is about a 10 minute walk and the Faïence museum is just along the road. The accommodation is bright and contemporary and Brittany Ferries clients are allocated superior bedrooms which are elegant, air conditioned and have a shower as opposed to a bath. Some rooms overlook the Locmaria gardens behindwhich are full of aromatic medieval plants lovingly cultivated to resemble the priory gardens of Anne de Bretagne. The hotel doesn't have a bar but wine and soft drinks can be ordered at reception and enjoyed on one of 2 terraces if the weather is fine plus there is a spa (charges apply) with sauna, jacuzzi, steam room and massages - a great place to relax and unwind.
Essential information
Tourist tax
French local authorities charge a tourist tax. This is generally between €0.50 and €2.50 per night for all travellers over 18.
Arrival
Check-in is usually from 2pm onwards with checkout by 11am.
General
Bedrooms have a bath or shower and WC. If you have a specific requirement please call 0330 159 4500.
We can request a cot for babies or toddlers, but these are not always available and a charge will be made by the hotelier – payable direct.
All distances given are approximate
Covid-19 and what to expect at your accommodation
Please rest assured that precautionary measures have been put in place at your holiday accommodation to minimise any risk presented by Covid-19 and to keep everyone safe. However, despite this, for your safety and peace of mind we would suggest that you pack plenty of masks, disinfectant and sanitiser to wipe clean any surface before using it. Read more
Our flexible, free amendment policy
Secure your holiday with a low deposit
Travel insurance with Covid-19 cover included
Helping you with Covid-19 testing
Financial protection
In addition to our ferry booking conditions, holidays comprising arranged accommodation through us, other than on board accommodation, are subject to our holiday terms and conditions.