24 hours in Le Havre

Only have a limited amount of time to spend in and around Le Havre? Here are our top things that you shouldn't miss while in the area.

Le Havre is a UNESCO protected heritage site after its reconstruction by Auguste Perret, the concrete poet, following the devastation of the city during WW2. One of Europe's busiest ports, Le Havre is today a bustling multicultural city.

For those interested in the history of WW2 and the reconstruction of French cities left devastated in its wake, and also those interested in the Impressionists and the beautiful coastal towns that inspired them, Le Havre is a great place to start exploring.
What can I do in a day in Le Havre?
08:00 Arrive in Le Havre and head to one of its cafés or bakeries for a delicious French breakfast.
09:00 Visit the Appartment Témoin Perret and discover what it was like to live in one of these new apartments, built after the destruction of WW2, in the 1950s. The apartment looks just as it would have then.
10:00 Head round the corner to see Perret's most iconic work, the Eglise St Joseph. It became a UNESCO heritage site less than 10 years after it was built. Take your time in here to admire the beauty of the stained glass in the wonderful, octagonal lantern tower.
10:30 Drive to Honfleur, a favourite town of the Impressionists, 30 mins south.
11:00 Enjoy a wander around Honfleur's picturesque streets and harbourside with its tall, multi-coloured buildings.
12:00 Take lunch at one of the many restaurants on the quayside. You're sure to find plenty of locally-caught shellfish on the menu.
14:00 Drive back to Le Havre, stopping off at a supermarket along the way if you want to stock up on French goodies.
15:30 Visit MuMa, the modern art museum, and see the biggest collection of Impressionist art outside Paris. You may find yourself recognising some of the landscapes you see from your visits this morning.
17:30 The Docks Vauban shopping mall is perfect for a little retail therapy before dinner with big name brands including Zara, Mango and Yves Rocher.
19:00 Settle in with a decadent evening meal at a restaurant in the downtown area. Several of Le Havre's best restaurants can be found in the area around the docks, not far from the port, so you can have a leisurely meal knowing the ship is close by!
Getting there: With year-round daily sailings from Portsmouth to Le Havre, Le Havre is an ideal day trip destination.
Where is our port in Le Havre? It's just a few minutes from the centre of the town. Get directions and find out more about the facilities at the port.
Le Havre and nearby places
Wonderful towns and attractions around Le Havre include the cliffs of Etretat and the pretty fishing town of Honfleur.
EXPERIENCE
LE HAVRE
EXPERIENCE
HONFLEUR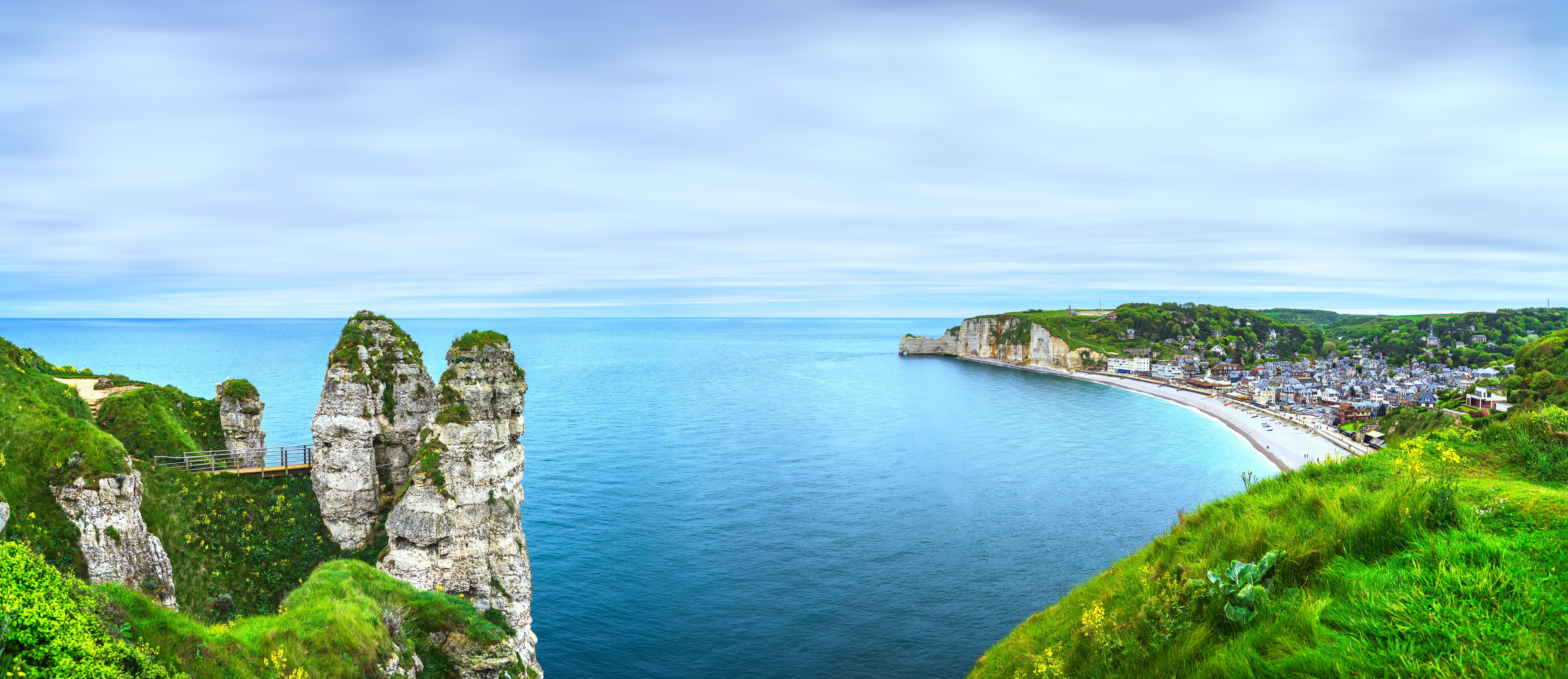 EXPERIENCE
ETRETAT
EXPERIENCE
DEAUVILLE